Ethically & Responsibly Sourced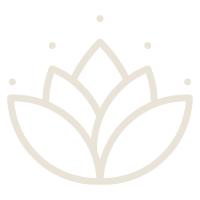 Therapeutic Properties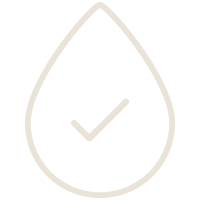 High-Grade Essential Oils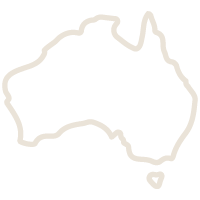 Made in Australia
Benefits

How to use

Ingredients
Juniper Berry is warming, Rosewood has a deeply calming effect on your body, while Patchouli stills the mind, so it can rest, reset and rejuvenate.
Ora Diffuser: Push and pop up the spray nozzle piece. Carefully remove the dripulator from the bottle of essential oil and attach the entire bottle of essential oil to the spray nozzle. Screw it firmly on and place it back into the diffuser, making sure the white piece on the spray nozzle is facing towards the charging point (or facing 12 o'clock) before you push it back in, then push it back into place until you hear a click; it should be flush with the glass surface. Long touch the power button to turn it on and select your desired setting.
Other Diffusers: Add 6 to 8 drops to a water-based diffuser.
Shower: Add 3 to 4 drops to the corner of your shower and enjoy the benefits of aromatherapy steam inhalation.
Juniperus communis (juniper) oil, Aniba rosaeodora wood (Rosewood) oil, Pogostemon cablin (patchouli) oil.
Faqs
How long does a 10ml bottle of essential oil last in the Ora diffuser?
A 10ml bottle of our essential oil blends will last up to 80 hours in the Ora diffuser when it is on the 15sec atomizing setting. This will vary depending on the type of essential oil and which atomizing setting you use.
Can I use other brands of essential oils in the Ora diffuser?
It can definitely accept other essential oils. It is important to note that the nebulizing technology in the Ora diffuser requires the use of 100% pure and high graded, non-diluted essential oils for it to operate at its optimal capacity. 
What size essential oil bottles can I use in the Ora diffuser?
You can attach either a 5ml, 10ml, 15ml or 20ml essential oil bottle. 
Where are your essential oils made?
Our oils are sourced from reputable organic and ethical farmers from across the globe and then blended in sunny Perth, Western Australia by a certified Naturopath.
Are your essential oils 'Therapeutic Grade'?
Our oils are sourced from reputable organic and ethical farmers. They are 100% pure and authentic and go through a natural distillation process that kills all impurities.  They adhere to strict Australian standards and are blended by an Australian Certified Naturopath. However, in saying this, we only encourage our essential oils to be diffused and not ingested, because regardless of the purity or grade of the essential oil it must not be ingested without a prescription from a qualified medical professional and monitoring. 
Sweet smells
Love love what I have used so far..(arrive)..hubby loves it too 😍
You may also like
Arrive Pure Essential Oil Blend
Thrive Pure Essential Oil Blend
Revive Pure Essential Oil Blend